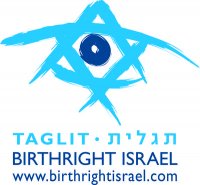 Taglit-Birthright Israel
Taglit-Birthright Israel provides the gift of first time, peer group, educational trips to Israel for Jewish young adults ages 18 to 26.
Taglit-Birthright Israel's founders created this program to send thousands of young Jewish adults from all over the world to Israel as a gift in order to diminish the growing division between Israel and Jewish communities around the world; to strengthen the sense of solidarity among world Jewry; and to strengthen participants' personal Jewish identity and connection to the Jewish people.
The gift of the 10-day trip is being provided by our partners: private philanthropists through The Birthright Israel Foundation; the people of Israel through the Government of Israel; and Jewish communities around the world (North American Jewish Federations, Keren Hayesod and the Jewish Agency for Israel).
To find out about Cleveland Birthright trips contact Elle Henig, Manager, International Experiences, ehenig@jewishcleveland.org.