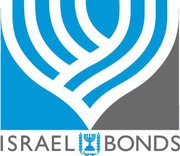 Israel Bonds
Development Corporation for Israel/Israel Bonds ranks among Israel's most valued economic and strategic resources, with a record of proven success spanning 70 years. 
Thomas Lockshin, Executive Director/Ohio & Kentucky
Praised for its dependability, the Bonds organization has helped build every sector of Israel's economy. In 2020, despite challenges presented by the coronavirus pandemic, the Bonds organization secured historic U.S. sales of $1.5 billion.
Partnering in Israel's success story through investment in Israel bonds is global in scope.  Worldwide sales have exceeded $46 billion since the first bonds were issued in 1951.
Proceeds from the sale of Israel bonds have played a decisive role in Israel's rapid evolution into a groundbreaking, global leader in high-tech, greentech and biotech.
Israel Bonds offers a varied assortment of securities that give purchasers choice and flexibility, including investments as low as $36. Israel bonds make great gifts for every occasion.
For rates and a prospectus, please call 216-454-0180 or visit www.israelbonds.com.
This is not an offering, which can be made only by prospectus. Read the prospectus carefully before investing to fully evaluate the risks associated with investing in Israel bonds. Development Corporation for Israel. Member FINRA