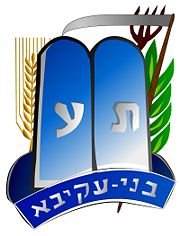 B'nei Akiva of Cleveland
Bnei Akiva of the US and Canada, the Religious Zionist Youth Movement, inspires and empowers the Jewish Youth of North America with a deep commitment to our people, Am Yisrael, our land, Eretz Yisrael, and our Torah, Torat Yisrael through a wide variety of informal educational programs.
Eitan and Talya Weiss, Shlichim
Bnei Akiva members strive to live lives of Torah V'Avodah, combining Torah learning and observance with active contribution to the Jewish people and society, to bring about the rebirth of the Jewish Nation on its land. Bnei Akiva creates leaders who assume responsibility for their community, who take initiative and who actualize the ideals of Torah V'Avodah by making aliyah.