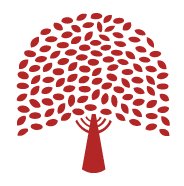 Beth Israel – The West Temple
Beth Israel - The West Temple is a warm and loving community of individuals of all ages who come together to celebrate Judaism and life. We consist of over 150 households throughout Northeast Ohio.
Walter Wright, President of the Board of Trustees
On the West Side of Cleveland, we have provided a vital center of tolerance, tradition and communal life for our members for over sixty-five years.
Our mission is:
to provide a center of worship, education and community for Jews in Cleveland's western communities;
to help our children learn about Jewish traditions and values;
to give our members a tolerant and accepting environment in which to develop their own Jewish identities;
and to assure the continuity of our people's traditions, values and life.
Community forms both our purpose and our strength. The wealth of activities provided by the West Temple is made possible through the volunteer efforts of our members.
Together, we administer and teach our Religious School, staff our superb Library, lead our extraordinary Youth Group, and fill our Calendar with community activities to ensure that there is something for everyone at Beth Israel. By our example, we hope to inspire our children to follow in our footsteps and thereby assure Judaism's survival for future generations to come.
Other Information:
Rachel Brown, Rabbi
Enid C. Lader, Rabbi Emerita
Alan Lettofsky, Rabbi Emeritus