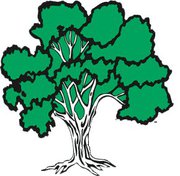 Beth El – The Heights Synagogue
Beth El -­ The Heights Synagogue builds vibrant Jewish community. We welcome all in participatory, traditional, egalitarian worship and learning.
Ari Klein, President
Beth El -­ The Heights Synagogue members pray and learn together, spend Shabbat together and celebrate holidays and simchas together. Families and individuals get to know one another in a warm, intimate and welcoming environment that supports lifelong Jewish learning and growth.
We hold traditional, egalitarian services on Shabbat mornings, Festivals, and High Holy Days. Services are held in-person and are streamed, as well; please contact the office for the latest information on current COVID-19 practices.  
A regular schedule of adult education classes is held throughout the year via Zoom.
Come share our dream of a vibrant, dynamic and egalitarian Jewish community in the Heights neighborhood.
Other Information:
Michael Ungar, Rabbi