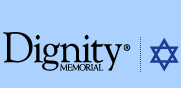 Berkowitz-Kumin-Bookatz, Inc. Memorial Chapel
For more than 130 years, we have served the Jewish community of Northeast Ohio and offer traditional and modern funeral services to Orthodox, Conservative, Reform and Secular families, as well as those with interfaith marriages.
Spanning four generations, Berkowitz-Kumin-Bookatz Memorial Chapel has specialized in Jewish funeral services in the Greater Cleveland area.
Over the years, as Cleveland's Jewish neighborhoods moved and combined, the area's funeral homes did the same. The knowledge, skills and passion our team represents today are the result of 130+ years of service to the Cleveland area, as well as the combining of 5 funeral home families: J.D. Deutsch's livery stable (opened in 1890), Berkowitz & Sons Orthodox Funeral Home (founded in the early 1900s), Cohen-Margowsky Funeral Chapel (owned by the Kumin family and opened in the 20s), Cleveland Temple Memorial (founded in 1936) and finally Miller Memorial (founded in the 40s).
In 1957, the Berkowitz and Kumin families combined their funeral homes to create Berkowitz-Kumin Memorial Chapel in Cleveland Heights. Then, in 1967, Miller Memorial and J.D. Deutsch joined to create Miller-Deutsch. Ten years later, in 1977, Cleveland Temple Memorial merged with Berkowitz-Kumin and formed Berkowitz-Kumin-Bookatz. Finally, in 1985, Miller-Deutsch was acquired by Berkowitz-Kumin-Bookatz.
The team at Berkowitz-Kumin-Bookatz Memorial Chapel strongly believes in supporting the excellent work of Cleveland's local organizations. Members of our team are involved in many area nonprofits and religious organizations, including the Jewish Community Federation of Cleveland (and the Federation's board of trustees), Hebrew Free Loan, Alzheimer's Association, Cleveland Rape Crisis Center and American Jewish Committee.
Our directors have served on numerous boards of Jewish institutions in the Greater Cleveland area. Some of our team members have also served on the boards of the Cleveland Region of the Jewish National Fund, the Cleveland ORT, National ORT America, Jewish Community Federation Security Committee, the State of Israel Bonds, Shoes for Kids and the Northeast Ohio Arthritis Association. Our directors also serve on Jewish cemetery boards across the region.
Our commitment to the Greater Cleveland Jewish community goes beyond serving on committees and being appointed to boards. We believe that any member of the Jewish faith-regardless of his or her financial circumstances-should have the opportunity to be buried in accordance with Jewish customs and traditions. To that end, we work with Cleveland cemeteries with consecrated Jewish sections to provide traditional memorial services to those who cannot afford to pay.