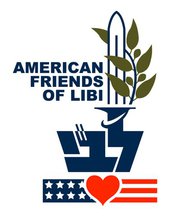 American Friends of LIBI
The LIBI Fund was established in 1980 by Prime Minister Menachem Begin and Chief of Staff Rafael Eitan to realize the vision of David Ben-Gurion; to make the IDF an army of the people in service to the nation.
Shimshon Erenfeld, Vice Chairman
The IDF is a reflection of the entire society of Israel and must deal with all the problems affecting the society. AFL,
American Friends of LIBI, was established in Boston by a small group of concerned people at the height of the Second Intifada. Their initial goal was to supply protective gear to the soldiers battling terrorism. Chapters have since spread throughout the country.
American Friends of LIBI has a very important mission to support all branches and units of the IDF following the requests made by the IDF Commanders. It is managed with an all volunteer board, so more the 95 percent of donations are supporting the cause.  We are supported with a 501c3 approval thru our USA National Office.