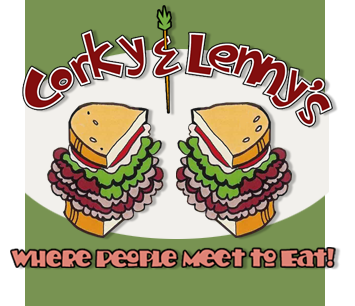 Corky and Lenny's
For over 60 years, Corky and Lenny's Restaurant Deli has been legendary in Cleveland for great deli sandwiches, matzo ball soup, salads, burgers, entrees and desserts.
Kenny Kurland, Owner
The food is made fresh from scratch and available from a full-service dining room and take-out facilities. They also have a full liquor license and carry a selection of canned and bottled beers.
Corky and Lenny's prepares a variety of trays for all occasions that can be made to to your specifications. These include:
Deli trays
Vegetable platters
Fruit platters
Box lunches
Hot dinners
In addition, Corky & Lenny's provides delivery services on large orders. The restaurant also features a private back room that can be used for business meetings or family gatherings.